Promotional video brochures are a fantastic method for Presentations, Promotions, Direct Marketing, Advertising, Invites and PR. Bespoke video brochures create an instantaneous memorable impression of your promotion on your client.
Clients are engaged with a multi sensory experience which is far more impressive than a normal brochure. When this is coupled with our innovative packaging solutions, your clients will be blown away.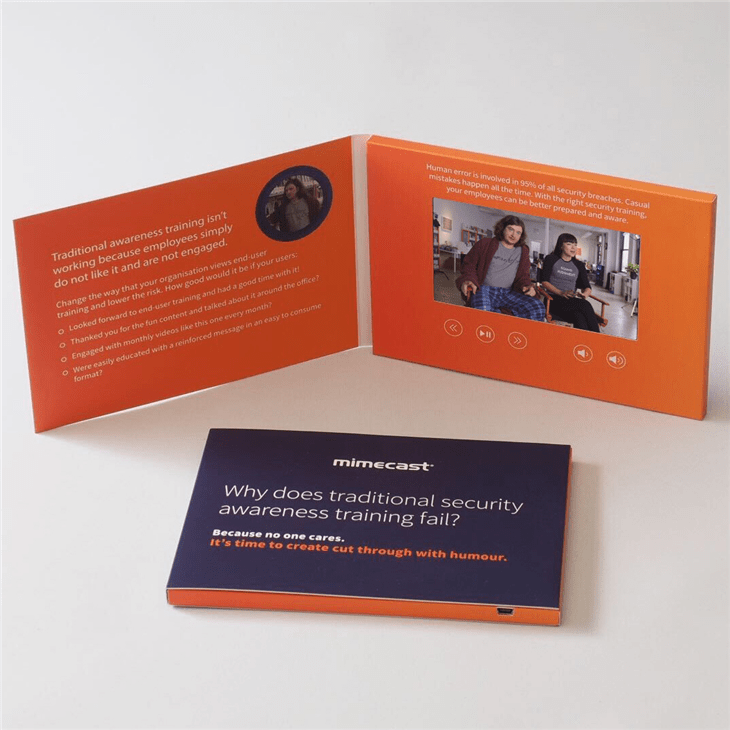 Video brochures are the perfect combination of jaw dropping video screen technology and luxury print which are guaranteed to engage your customers more than other promotional merchandise methods. Video brochures allow you to increase your brand exposure through engaging your new customers through an innovative method; they are a fantastic tool at your next expo, a great thank you present or even a nice way to congratulate award winners. Some say a picture paints a thousand words but with video in print you can say so much more!