Funtek 7" HD Tabletop Advertising Displays that allow for Continuously Looping Images or Video. Many customers are concerned about how to remotely control the video content. In fact, remote control of video playback content is very simple, follow the steps below to complete.
① Pre-Installed Our Ads App
② Login Your Account at Our Ads Management Platform to Release Ads
③ Devices Auto Update Ads Play Contents by Connected WiFi and Cloud Server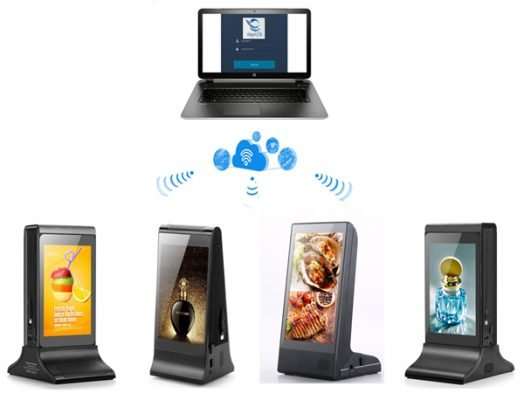 Uploaded videos or pictures must conform to our format, as well as pixel requirements. If you encounter any problems in this operation, please feel free to contact us. Our technical staff will solve the problem for you in time.