Video in print marketing is hugely successful because of mother nature. You and your clients remember 10% of what you read which means that your classic marketing tools are not very successful. If you use a multiple sensory solution and provide information that can be heard and seen at the same time then our retention rate goes up to 50%.
This is exactly what video marketing does and therefore is guaranteed to increase how many clients remember you and your brand.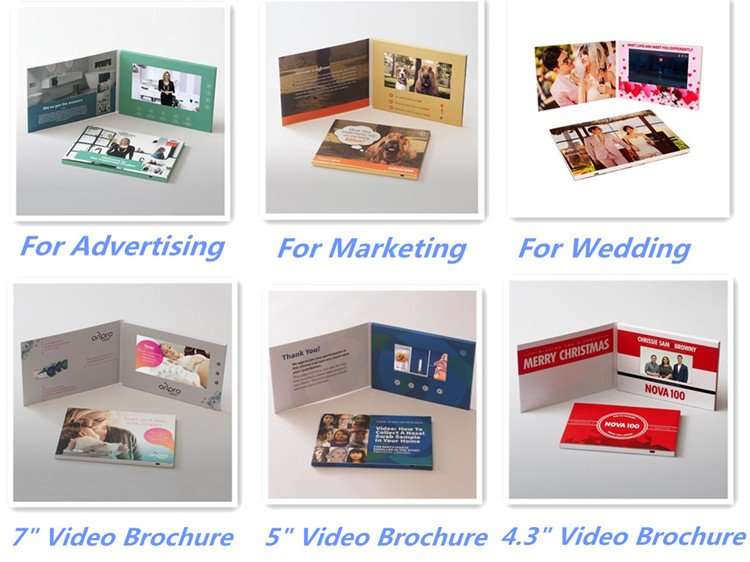 Fun Technology Ltd is the leading experts for LCD custom video brochures in China. We guarantee to deliver a second to none client experience all the way from your initial enquiry to delivering your final bespoke video brochure. Our professionalism is reflected in your high quality final product which is certain to impress you and your clients.
We are leaders and innovators in this modern video promotional packaging technique which gets your important message to your customers and engages them throughout. All of our promotional video packaging products are hand made with the very best of materials which allowing you to make your business look its very best with a moving video that can be placed directly into your target customers' hands.